Love us? Then, we are entrusting you to be an affiliate by referring your friends to TREVO.
Know someone who needs a car OR has a car? GOOD! Here's how you can help them help you 😉
Open the TREVO app and go to "ACCOUNT"
Tap on "Invite Friends"
Share your Referral Code to your friend in need! They'll get an RM50 promo when they sign up with your code.
Be a good friend lah and guide them through the process!
Track your referrals on the app.
Why should you be part of our referral program, you ask? Well, because you are a good friend 🙂
Joking! Okay, well, you are… But seriously!
You should join our referral program because we are rewarding you up to RM100 CASH per referral. Yes, cash!
For each friend you refer to TREVO who completes his/her first booking, you will receive RM50 CASH.
For each friend you refer to TREVO who shares his/her car and completes his/her first transaction, you will receive RM100 CASH.
You will be rewarded for your referrals at the end of every month.
Psst… Make sure you add your payout account by going to:
PAYMENT >> Your Earnings >> Add Payout Account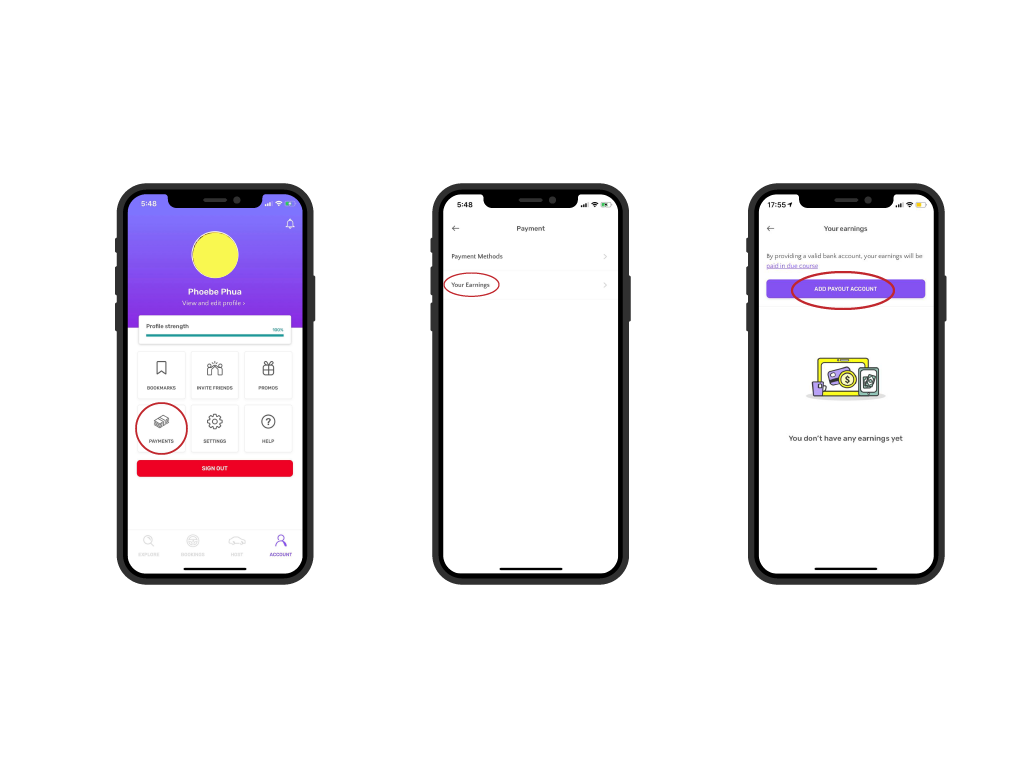 It's selfish to not share about the good things in life – Don't be that person! Start inviting your friends to join the Trevolution!