Alhamdulillah Trevolers, another blessed month of Ramadan is upon us again! We know, we know… What a tiring year it has been since the last bulan puasa, huh? But still, we persevere as a brighter future awaits us! ✨
With that said, don't you think that Ramadan is the perfect time to finally get together with your loved ones? We know we're still not allowed to do interstate travelling, but we're sure there are still so many places left to explore within your own! That's why this Ramadan,TREVO wants to power up your drives to make every moment count.
For new users
Make your first booking with TREVO between 19 April 2021 and 16 May 2021 and enjoy 50% OFF + 200KM FREE FUEL (capped at 2 days). Yep, that's right! We're even fuelling your drives too.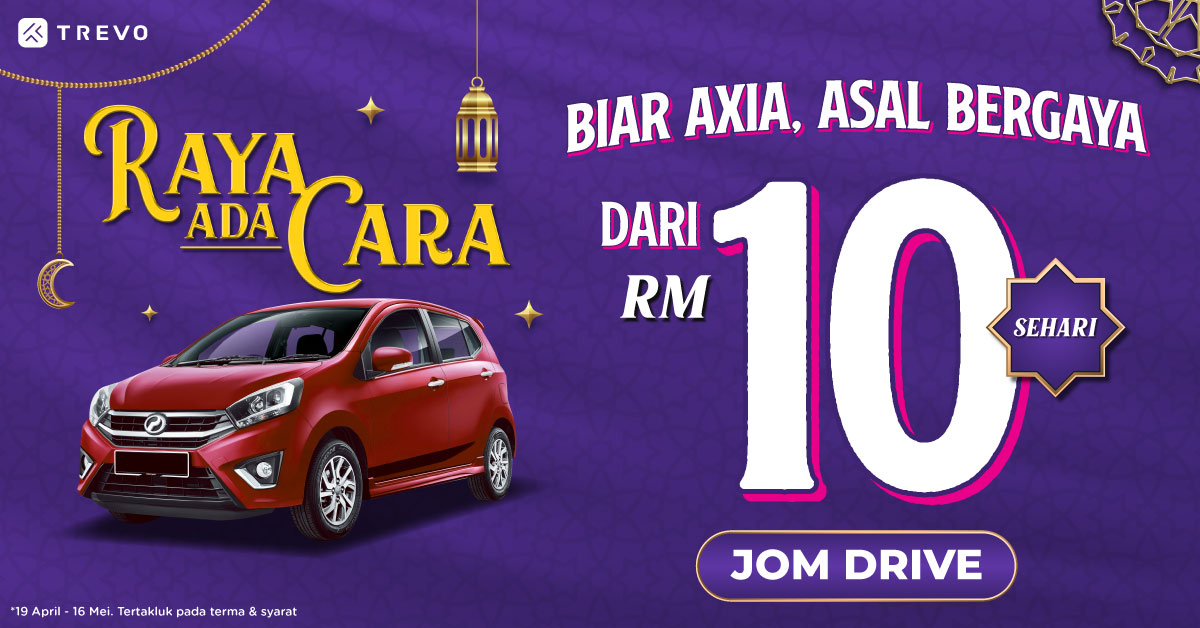 So that means, our compact cars are technically going from as low as RM10/day for you to drive! How amazing is that?! 🤯
*Cash for FREE FUEL will be paid out during the second half of May 2021. Kindly ensure that your Payout Account is linked to your TREVO app to receive reimbursement. Find out how to link your Payout Account here.
For experienced Trevolers
Of course, we haven't forgotten about you! We've got the promos to cover your bulan puasa dinner drives — fit for best buds or for the whole family! 😎
Promo code: RAYAINI20
◼ 20% OFF
◼ For minimum 1-day booking.
◼️ Valid on all days.
Promo code: RAYAINI40
◼️ 40% OFF
◼ For minimum 2-days booking.
◼️ Valid on all days.
Promo code: RAYAINI50
◼️ 50% OFF
◼ For minimum 3-days booking.
◼ Valid on all days.
*RAYAINI20, RAYAINI40, and RAYAINI50 discounts are capped at RM200.
Wait, there's more!
Only for Ramadan and Raya season, we're increasing the payout for our Referral Rewards Program! Show some love for your drives by sharing your referral code with family and friends.
Receive RM100 each for every first trip or first car shared.
Your friend also gets to enjoy an RM50 OFF promo code for their 2nd booking when they sign up using your referral code!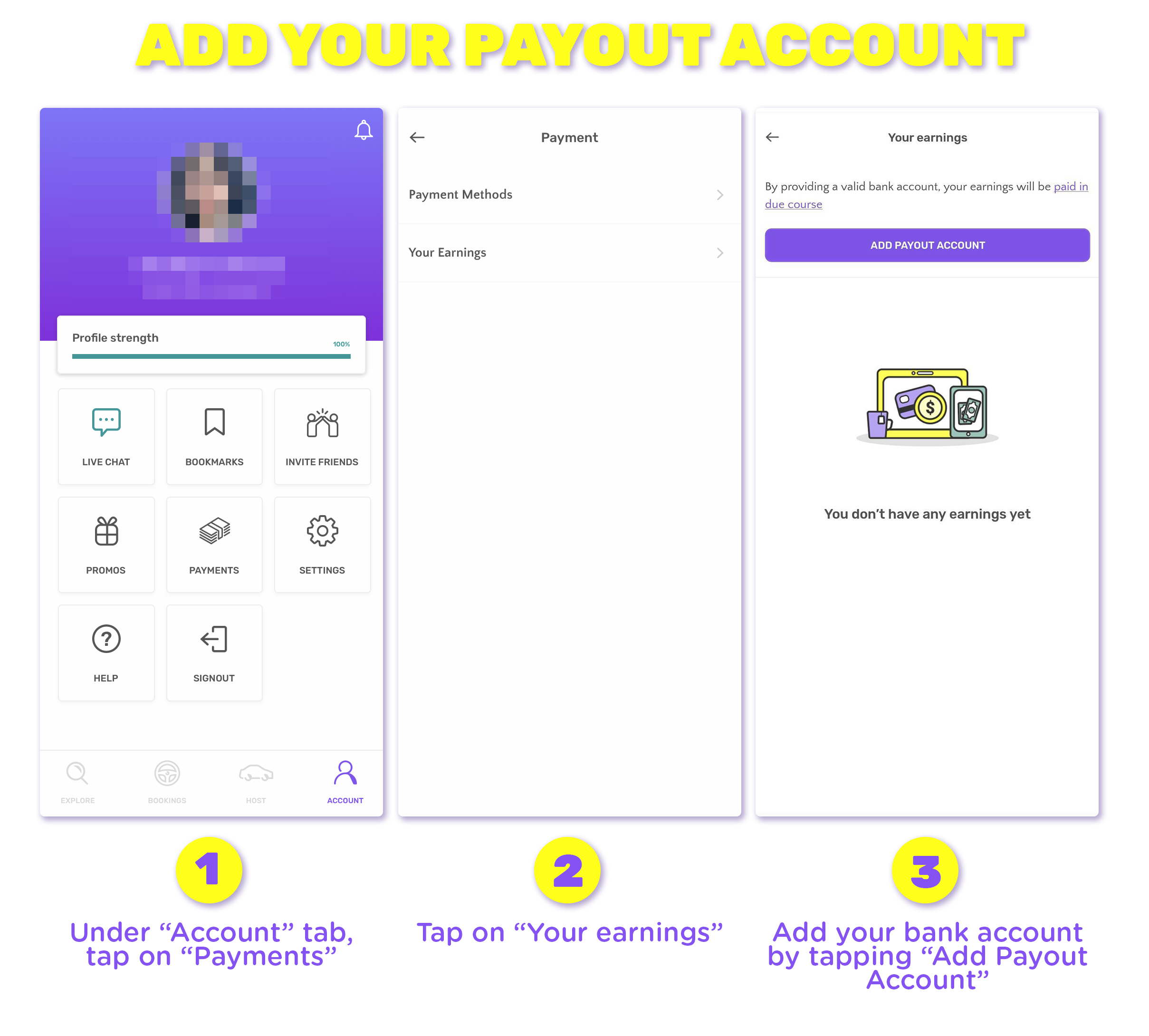 So macam mana, geng? If you haven't planned a buka puasa dinner with your loved ones yet, we think now is the perfect time! Don't worry, we even clean and sanitise all our cars between trips to ensure your safety and health.
Drive on Trevolers, dan selamat berpuasa! 💜